Dr.
Percussive Massager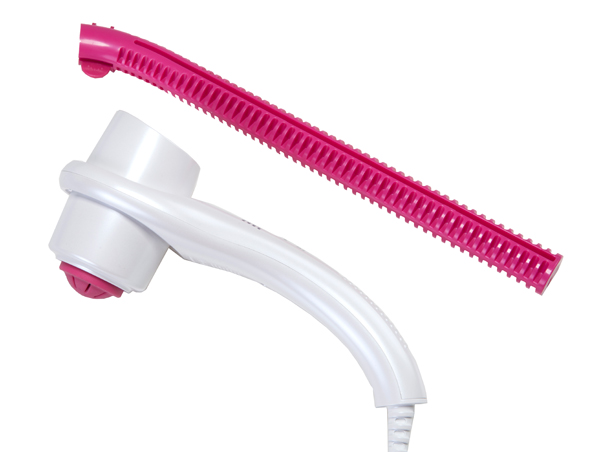 Product Description
Lightest ever, handheld percussive massager – using solenoid technology for a condensed sized, easy to hold, yet powerful, vertical spring massager to penetrate deep into painful muscles and relieve tightly bound muscle knots across shoulders, upper body, lower back etc.
More effective than vibrating massagers, the Dr. Q Percussive Massager is driven by a powerful vertical spring which produces strong 'thumping' motions, effectively targeting any stiffness and tension areas across the body.
Detachable extension handle allows for unprecedented reach across all areas of the body, and the flexibility to apply powerful 'thumping' percussion relief where needed, and in the most cost-effective, DIY capacity.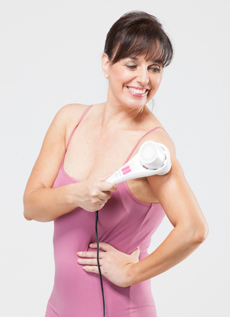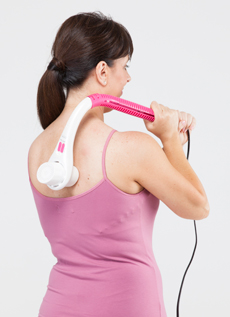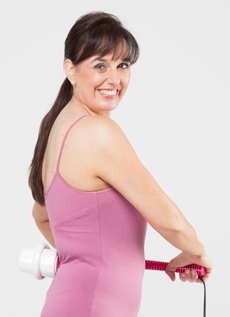 Key Features
Solenoid technology – powerful "thumping" percussion relief to target deeply set muscular pains, tightness and release lymphatic build-up across the body.
Most lightweight & compact percussion massager; comes without a traditional, bulky motor – making it the most practical DIY percussion solution.
Detachable, curved extension handle; 60cm in total reach.
Safety switch: automatically switches off after 10 mins of use.
Unmatched 5 year warranty.
Directions for use