Shoe Insole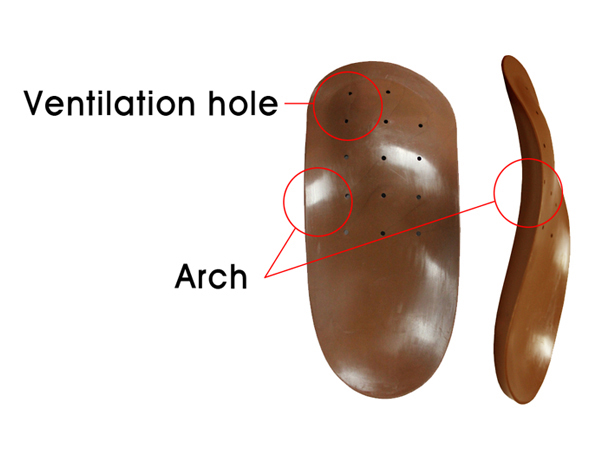 Product Description
Arch
The QShoe Insoles help spread user's weight evenly and appropriately support the arch of the feet. The insoles help re-align feet to body for correct posture, and may help relieve related knee, hip and lower back pain, as well as fatigue incurred from prolonged standing or walking.
Ventilation hole
The ventilation holes help keep feet feeling refreshed.
Aromatic essence
The strawberry aromatic essence absorbed inside the product, helps reduce acidity and sweat inside shoes, as well as eliminating odours caused by bacteria.
Product Specification
No.
Length (L)
Width (W)
Weight
Small
64mm
150mm
100g
Medium
67mm
165mm
110g
Large
70mm
173mm
130g
X-Large
70mm
188mm
140g
Material
Polypropylene Plastic, Strawberry aromatic essence