Portable Cool Insulin Case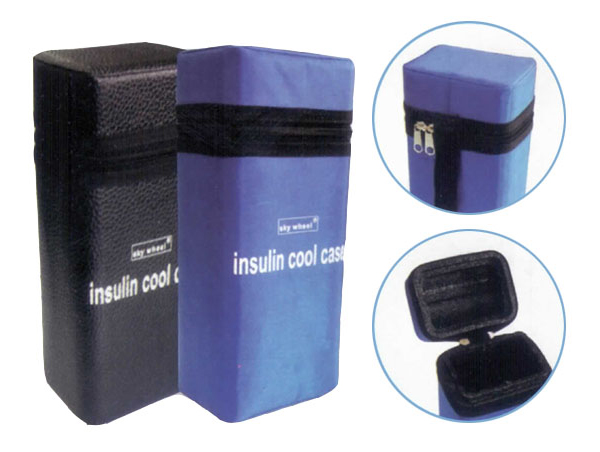 Product Description
The QPortable Cool Insulin Case is specifically designed for users who wish to carry their insulin supply during outdoor activities, short-term travelling and prefer not to store their supply in shared fridges at school, workplaces or public/communal areas.
Key Features
Lightweight design, small and suitable for a handheld cooler.
At outdoor temperatures of up to 25 degrees Celsius, the cool case will keep insulin at 2-18 degrees Celsius for 18 hours.
Allows for private and safe storage of insulin.
Inner case is of lightweight design and is a convenient size for storing insulin and other medications.
Cooler bag itself is made of Styrofoam and protects contents from excessive heat.
Suitable for varied insulin products.
Product Specification
Size(L x W x H)
Inner Cool Case: 223 x 97 x 62mm
Styrofoam Package Bag: 250 x 112 x 80mm
Weight
Inner Cool Case: 150g
Styrofoam Package Bag: 790g
Materials
Inner Case: PE
Package Bag: Nylon EPP, Styrofoam
Liquid Inside Cooler: PE Composite Material