Health Bar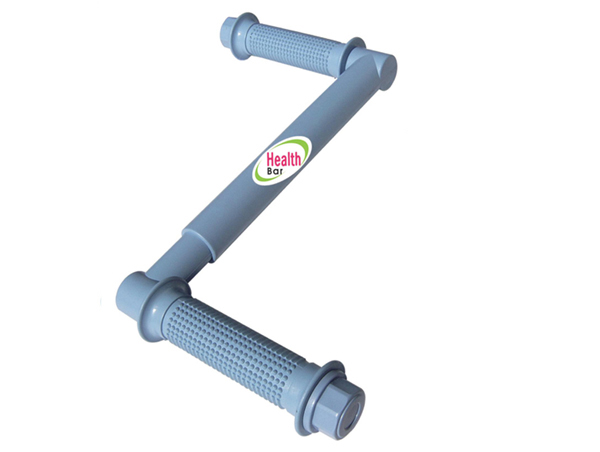 Product Description
By simply holding the acupressure handle of the QHealth Bar and turning the bar in rotating movements, this improves blood circulation in wrist, elbow and shoulder joints.
Rolling the acupressure handle under the soles of the feet (on the ground) or over the palms, will stimulate these areas enabling similar effects to oriental acupressure.
Ideal for busy office workers, light exercise during pregnancy and for the elderly who may experience weak or stiff joints.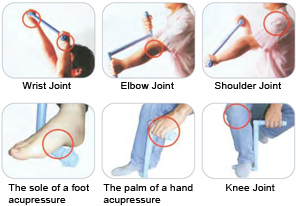 Product specifications
Body
Acupressure Rods
Lock
Clamp
Safety Precautions
Please use only as directed. Swinging the product at close proximity to others, may cause injuries.
• Body heat distribution, using infrared body heat photography